It's Wednesday night. The game kicks off in five minutes and I'm sort of passive-aggressively stressing out over the fact that I have so much work to do, homework and jobs. Other than buying more Coke tomorrow, I have nothing that I want to do.  I.e. I have nothing to procrastinate with.
So I study computer sciences and wait for Radio Barca to begin.
-
The comments are in Catalan. This means I will understand 23% of this… Mom's calling. She hasn't called for weeks. I should take this call, regardless of the game.
We talk about my ongoing insomnia, ambitions and new business ideas.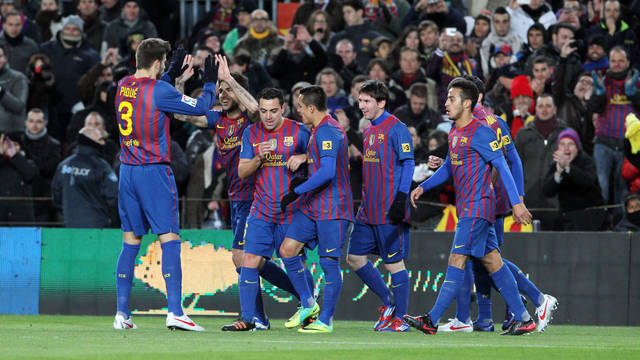 Minute '36 – she's tired. I return to the game. Missed the first goal by Fábregas (15′)
Half-time: I hear the Camp playing "Raconte-Moi Une Histoire" by M83. It's a sign. I have to make a psychedelic video to that chanson.
81′ Xavi. 92′ Game over. We win.